Visor connects your data from platforms such as Jira and Salesforce, but what can you do with that connected data, and what does that data look like? Let's find out!
When it comes to connected data, you can:
Make and draft changes to records
Revert changes
Link records
Sync or push information from specific rows back to your integrated applications (saving sync credits? Yes, please!).
Drafting changes
Once you've imported your records, you are able to stage changes to these records. Staging changes allows you to see what the data will look like with proposed adjustments without actually committing, like a draft. You may undo your changes using the revert option. Then you can choose to sync those changes back to Jira or Salesforce.

Reverting changes
So you've staged some changes and… you hate them. No worries. Simply right-click on the cell with the change (Ctrl+Click on a laptop) and click "Revert to last value from (Integration)."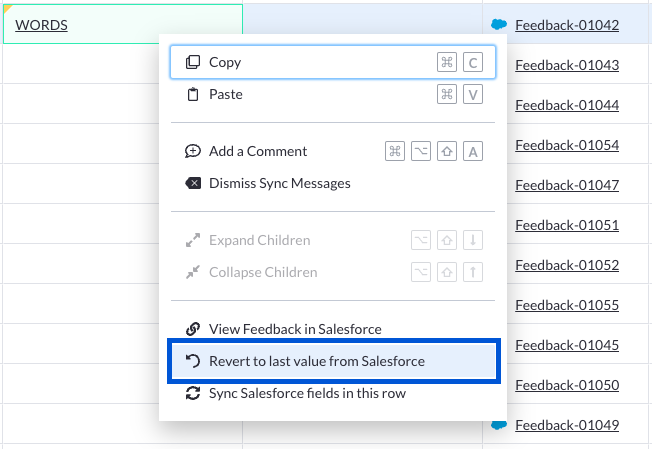 Linking integrated records
There are multiple ways to link your records from integrated applications so that you can view, edit, and make changes in Visor. Once linked, you can push any changes made back to the external platform.
Importing Data
Once you've integrated with another platform, you are able to import records using specific queries to bring in the issues you care about. You can amend these queries at any time and click the "Import" button to bring in any new issues that match the query parameters.
Manual lookup
Another option for linking is to manually look up single records. You can do this by adding a row and typing the identifying information into the empty cell. For example, if the column is Jira Connection, you'd type in the Issue Summary. If the column is Key you'd type in the Issue Key.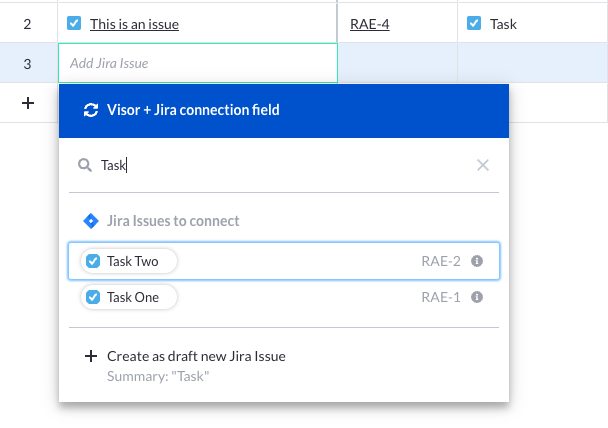 Syncing specific rows
What if you only made a few changes and don't want to waste sync credits re-syncing the entire workbook? We hear you. Right-click on the row or cell that you've changed and select "Sync (Integration) fields in this row." This will only sync changes in the selected row and leave any other changes staged.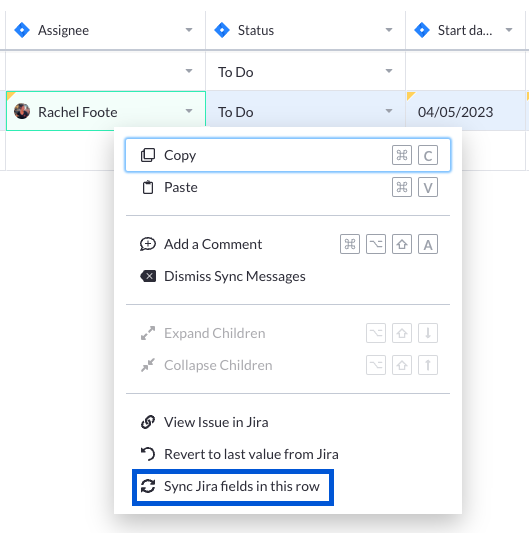 Questions? Comments? Concerns? Whether you have something to say or just want some company, we're here for you. Summon us with a Ouija board or by using the chat button in the bottom right corner of the screen. You can also email us at support@visor.us.