Organizing your sprint is one thing, but prioritizing all the tickets that pile up in your backlog is another job in itself. That's where Visor comes in.
Using our seamless, bidirectional Jira integration allows you to clearly see issues in your backlog (including tasks and subtasks) and prioritize based on your upcoming project needs. You can even use Visor to help plan future sprints! Here's how:
Step 1:
Import your Jira data. When importing, select the Sprint field as a field to import. This will be crucial for the process.

Step 2:
Once your data has been imported, you will see that the Sprint column has some cells populated with Sprint names and others are blank. The rows with blank cells are the records currently in your backlog. To isolate these records, click the arrow to the right of the column name. Select "Filter Field" and then, from the Filter menu, select "(No value)".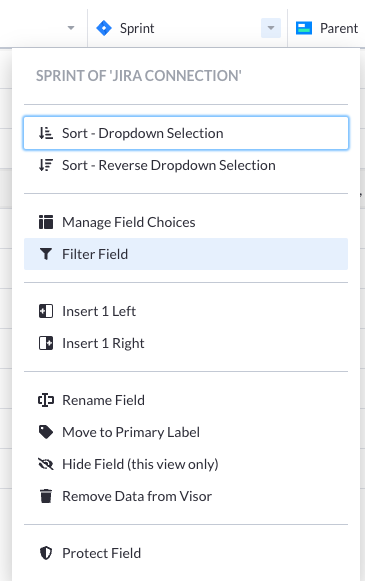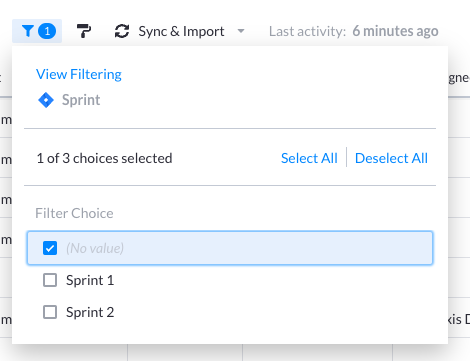 Step 3:
Now that you've isolated issues currently in your backlog, you can drag and drop to set priority in Visor.

And that's it! Have questions on how to best prioritize your backlog or just need a helping hand getting started? Our Customer Success team is happy to help. Reach out via the in-app chat button or send us an email at support@visor.us.
Happy planning!