You can create Jira issues directly from Visor. Follow these quick and easy steps below to draft an issue directly in Visor that can be synced back to Jira.
Step 1: Create a new row and being typing the issue name or Summary in the Jira Connection field.

Step 2: Once you've named your issue, click "Create as draft new Jira Issue". This will create the "draft" issue and allow you to fill in other crucial information.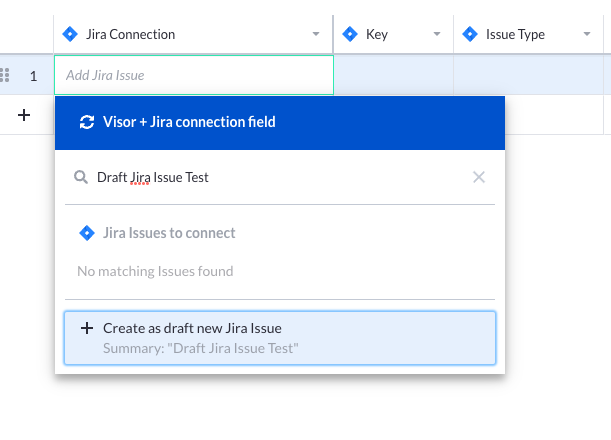 Step 3: If there are fields that are mandatory to be filled out to create the issue (such as Project and Issue Type), Visor will prompt you to populate these fields with italicized orange text.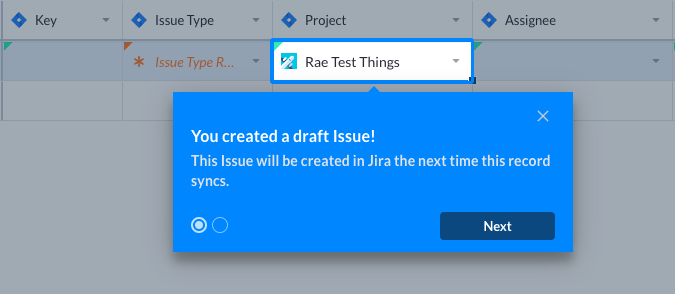 Step 4: Once the mandatory fields are populated, Sync your workbook to push all drafted issues to Jira. Once the sync is complete, you will be able to see the drafted issues you created in Visor in your Jira instance. Syncing will also create an issue key (RAE-3 in this case) and link that key directly to the issue in Jira.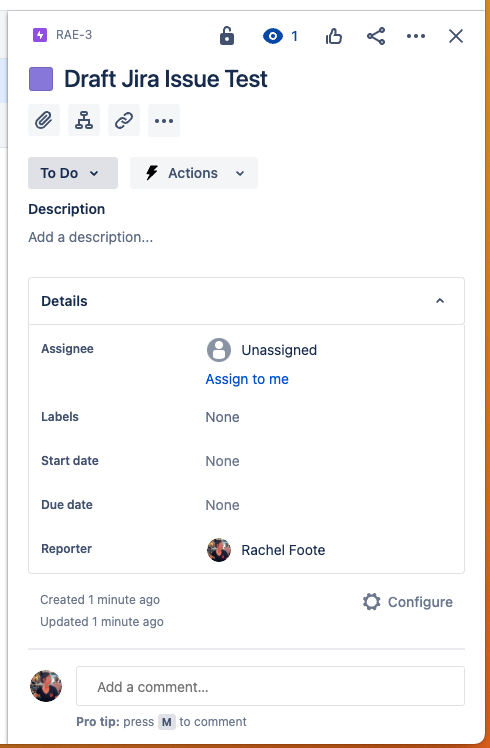 Quick. Easy. Relatively pain-free—just the way we like it. Have problems or questions? Reach out to our team via email at support@visor.us or chat with a real-life human directly by clicking the chat button in the bottom right of your screen. We're here to help!